Nanoplastia is still a relatively new hair straightening treatment; especially for the UK market. So it's no surprise that a lot of people are asking what Nanoplastia hair treatment is and why it is the best solution for dry, curly, unmanageable hair. 
You may have heard of Keratin hair treatment, a semi-permanent straightening treatment that works to make curly or wavy hair straighter and smoother. Some of the Keratin hair treatments also claim to make hair look healthier too. On the surface, it may seem that Keratin treatment and Nanoplastia are the same thing, but this is far from the truth. We're here to tell you the difference. 
The Nature Eva Nanoplastia hair treatment takes less time to apply and the results can be seen straight away. With a Keratin treatment, the results are only visible after a few days; a frustrating reality for the end user.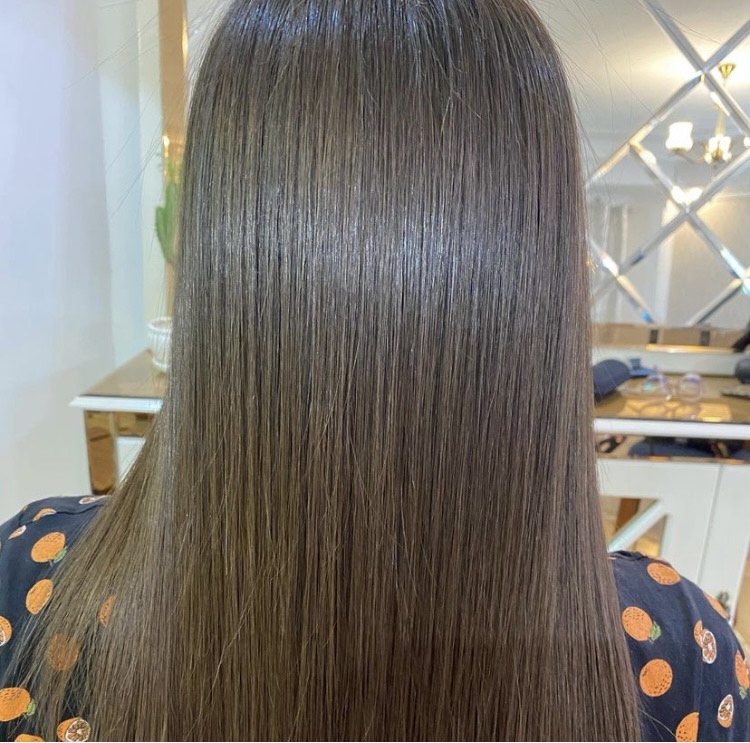 Stunning results from our nanoplastia treatment It's not just about the results though, our nanoplastia formula is actually safer to use than keratin treatments and doesn't give off any nasty smells. Unlike most Keratin hair straightening treatments, our nanoplastia formula doesn't contain formaldehyde; a nasty chemical that can be damaging to health*.
Why you should avoid Formaldehyde?  Formaldehyde is a common chemical found in hair smoothing and straightening products. Although not dangerous in liquid form, once heated, the chemical releases Formaldehyde gas – a gas known to be carcinogenic to humans.  Exposure to the gas can cause both short-term and long-term effects that may impact the health of both the client getting the treatment, the stylist and other people in the salon. Side effects of exposure can include irritation to eyes, nose and lungs as well as skin sensitivity or allergic dermatitis. 
When creating our formula, we understood the risks of having this chemical present which is why we made sure it wasn't in our formula. In fact, our formula is so safe to use that it can be used on pregnant women and children. Why choose Nanoplastia Overall, nanoplastia not only creates better and longer-lasting results, it's also safer to use. Our formula in particular helps to repair the hair too; sealing it from root to end which gives the hair a healthier appearance.  If you'd like to offer nanoplastia in your salon, book onto our training to become a Nature Eva hair professional and start reaping the benefits of increased profits and footfall. 
Ref: https://www.healthline.com/health/what-are-the-side-effects-of-a-keratin-treatment#takeaway