Sign up for professional status and shop our amazing treatment range for professional hairdressers.
At Nature Eva, we value the expertise of all hairdressers, which is why we do not sell our professional treatments to the general public, we only sell to professional hair stylists trained by Nature Eva. We feel this approach not only eliminates the chances of our products being misused, it will also help to attract clients to your salons where they can feel confident in receiving the best hair styling experience thanks to the combination of our high-quality products, and your high-quality expertise.
Benefits of Professional Status with Nature Eva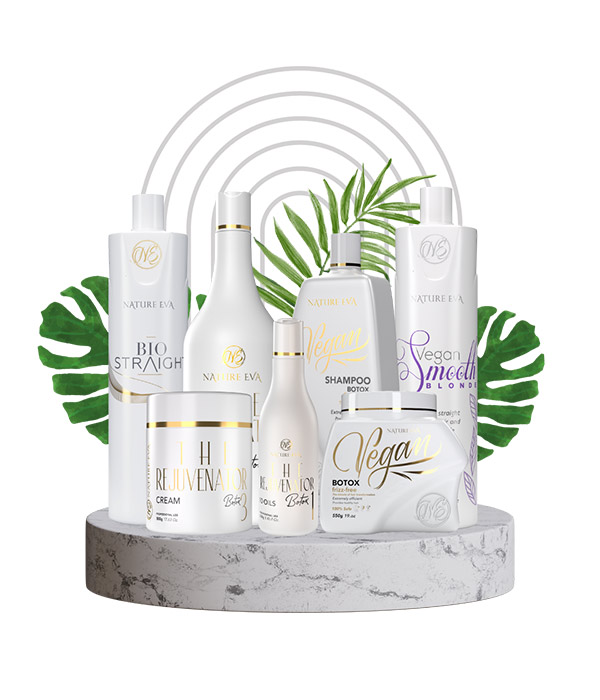 Please note that currently, Nature Eva Professional Status is only available to UK customers. If you would like to purchase products from outside of the UK, or if you have any questions, please do not hesitate to contact us.
SIGN UP AS A PROFESSIONAL
Complete our sign up form and upload proof that you are a Nature Eva technician with a picture of your Nature Eva training certificate.
Once your application is reviewed and approved by our team, you will receive a confirmation email with a link to log in to your account.
Once you have logged in, navigate to the Professional products page and start adding your desired products to your cart! 
Pssst… don't forget to check if you are eligible to add a
free gift
to your order at checkout.
Why is it essential to be trained by Nature Eva to Purchase our professional products?
To truly harness the power of Nature Eva's professional hair treatments, it is essential to receive our training. Nature Eva's techniques go beyond the traditional application methods commonly used with other products. It is important to note that even though you may have completed training with another brand that offers similar treatments, the knowledge, application and ingredients will be very different. These differences arise due to variations in product formulations, desired outcomes, hair types, and the techniques encouraged by the trained professionals. Our training courses are specified towards Nature Eva products only to ensure effective and safe results while considering the unique characteristics of the individual's hair.
FREQUENTLY ASKED QUESTIONS
Sign up to gain professional status and shop our amazing treatment range for professionals!